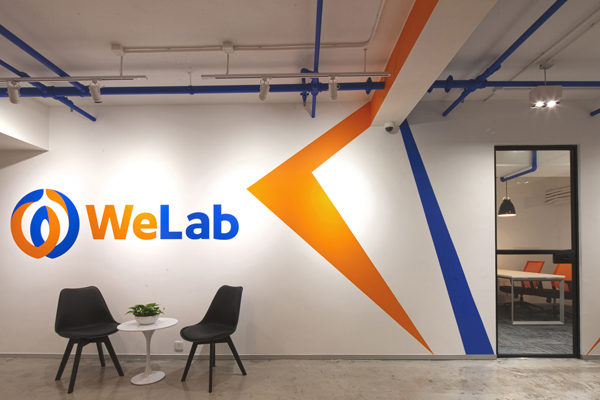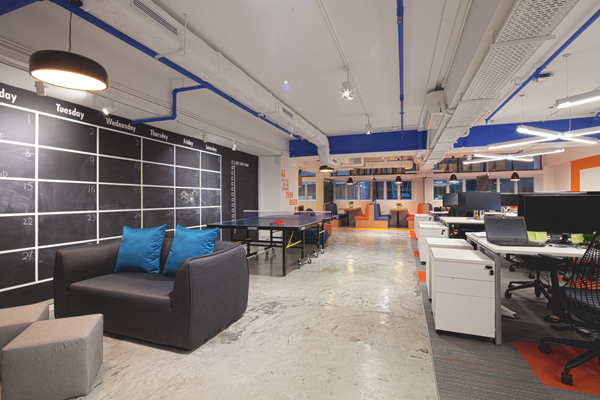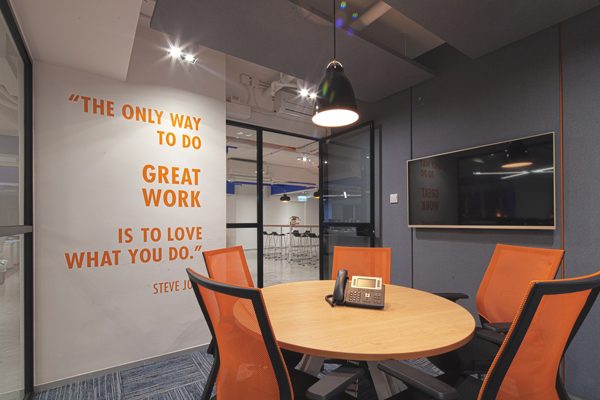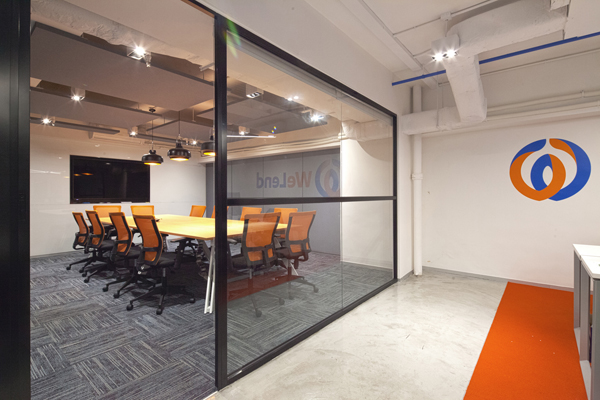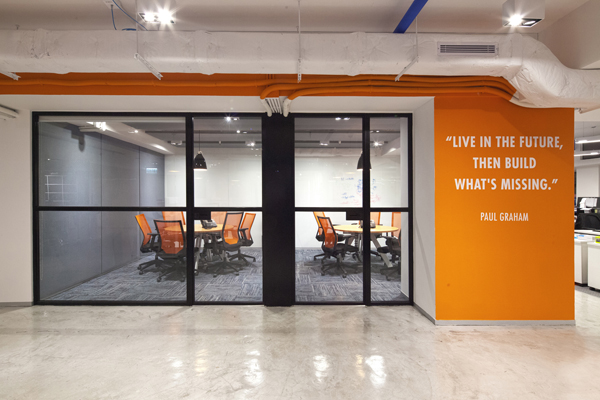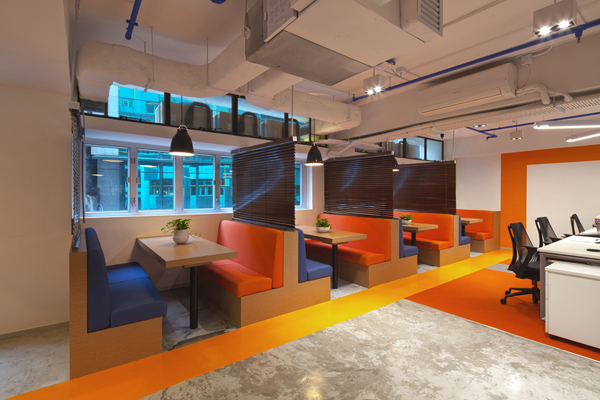 Year: 2016
Type: commercial office renovation
Location: Sheung Wan, Hong Kong
Status: completed
WeLab Hong Kong Headquarters is a financial-tech startup located in Sheung Wan, Hong Kong. WeLab is an open office designed with an industrial-chic style, accented with their corporate colors of bright orange and blue, contrasted with the polished concrete floors throughout the office. The use of concrete is also balanced with the use of carpet in the general office areas. The open office design allows the whole office to receive a consistent level of light in the most efficient manner. The use of glass for the conference rooms also allows for the natural light to flow in.
Space is a luxury in Hong Kong, but having informal "breakout" spaces help foster team building and collaboration throughout the office. Finding the right balance of "fun" space and "work" space was the key to the design process. Our focus was to design a bright open office space, with fun breakout areas, promoting team collaborations across the office. We incorporated inspirational quotes by Steve Jobs and Paul Graham throughout the office. These quotes are perfect for WeLab's innovation spirit and hardworking attitude.
Equipped with various break-out and informal meeting areas, the WeLab team can choose their work environment for the day. The "hot desk" work space is used for company luncheons and town hall gatherings. "Cha chan tengs" are informal Hong Kong diners: a local character and charm. Having a diner element allows the staff to eat at the "cha chan teng" during lunch hours and act as an informal meeting area throughout the day.