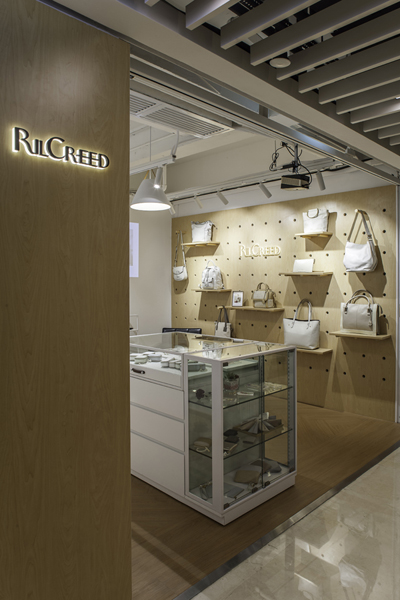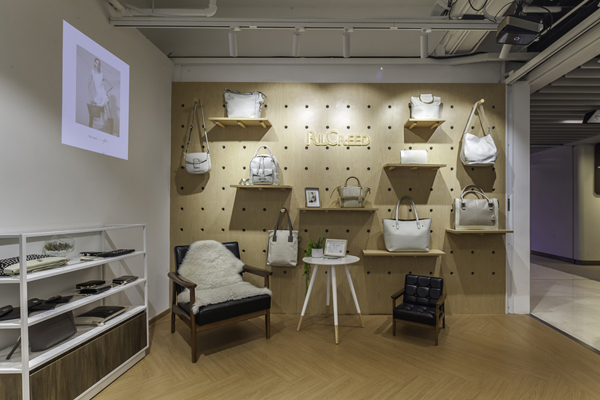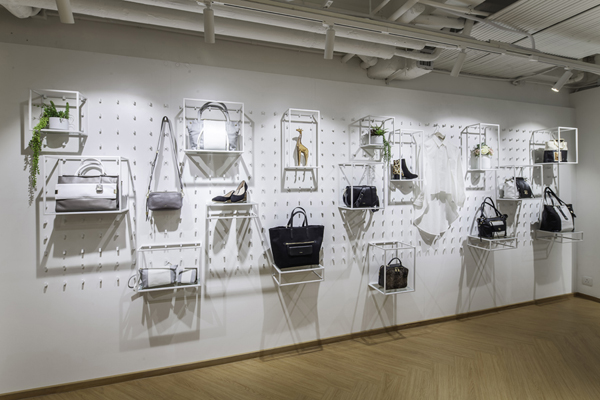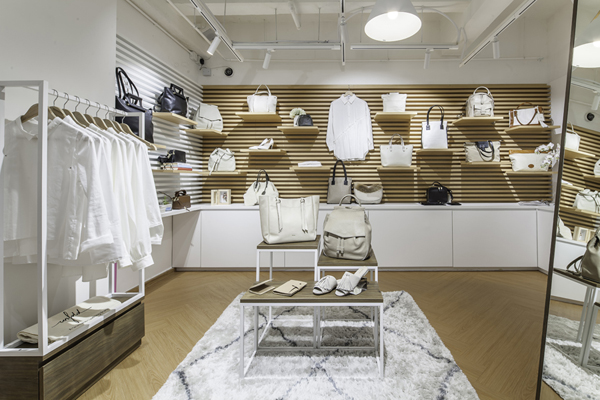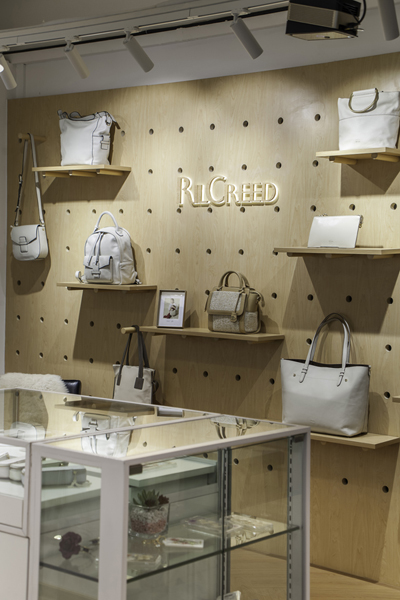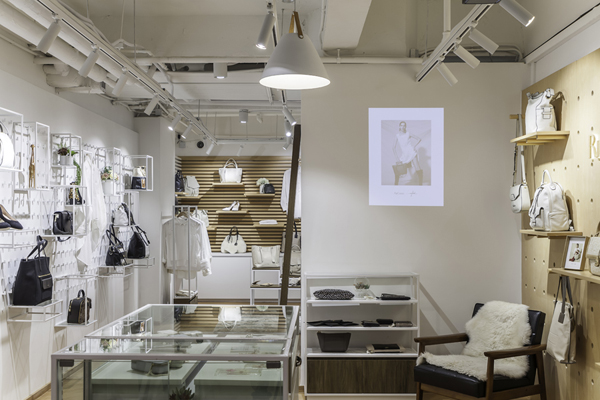 Year: 2018
Type: Retail
Location: Causeway Bay, Hong Kong
Status: Completed
openUU worked with RIL CREED to launch their first flagship retail store in Hong Kong, and created a space that aligns with the brand ethos: clean, elegant and sustainable.
RIL CREED's retail shop is clean and elegant. This matches it's beautiful leather bags with polished lines, lightweight, softness, and professional style. The simplicity of the interior design allows the space to compliment the RIL CREED's products. Similarly, the brand also likes to draw awareness to their sustainability aspect.  As a result, openUU's fexible design helps to achieve a versatile space for the client's changing needs, instead of purchasing new display shelving for the space.
All the display furniture pieces are easily movable, accompanied by three different styles of flexible walls: a natural wood peg wall, a metal frame hanging wall, and a wood and white shelf wall.
These three flexible walls allow the client to update the visual merchandising as frequently as every week. The space caters to the client's needs, providing shelving as well as hanging spaces for a variety of display formats as RIL CREED sees fit. The pegs, metal frame, and shelves are all easily adjustable, without additional hardware. These frame the handbags and shoes being displayed; providing a neutral canvas for their wide range of products. Furthermore, the client has rearranged their furniture multiple times since launching the flagship store. The brand has collaborated with other brands, and hosted yoga events.