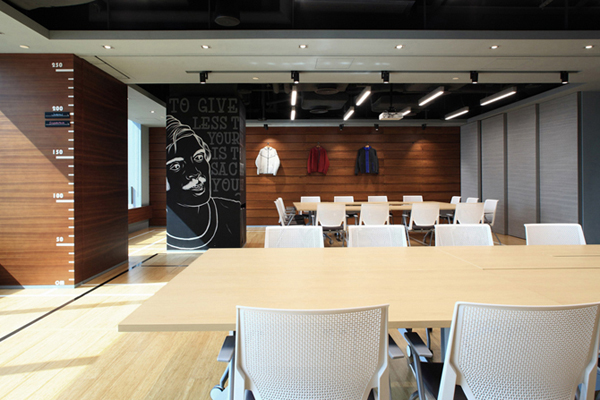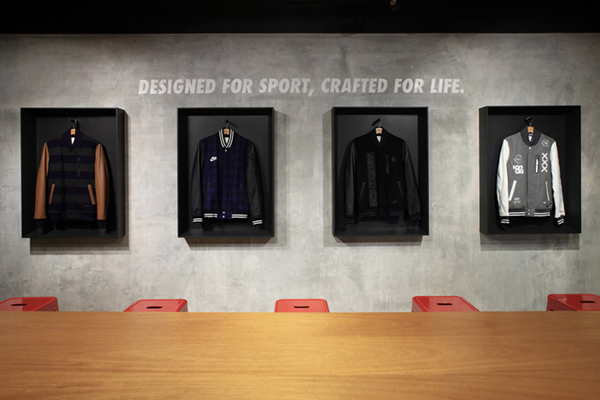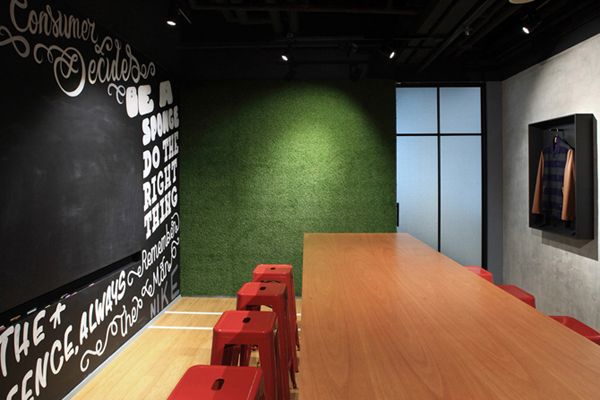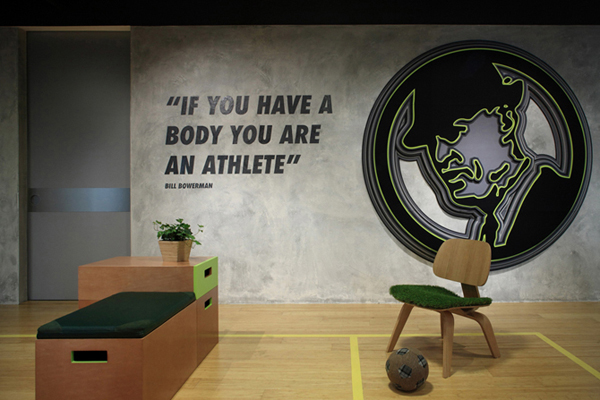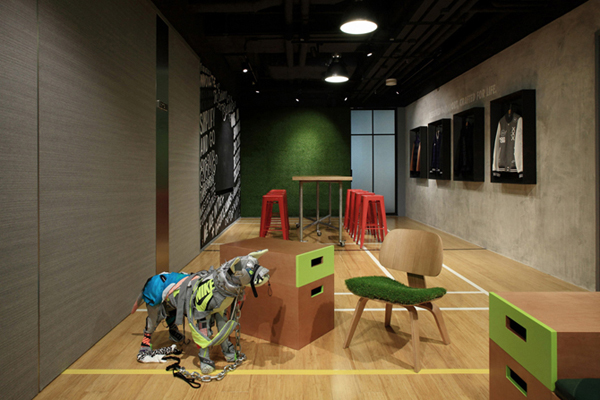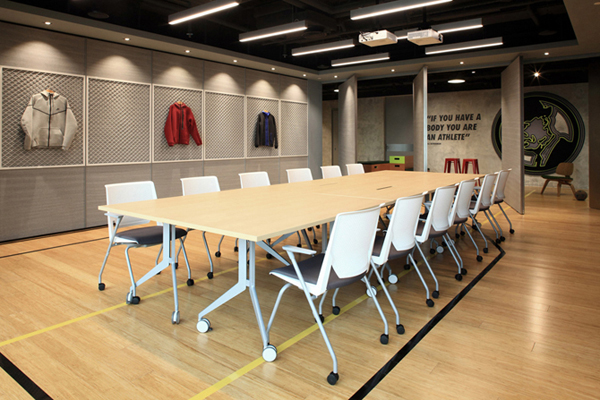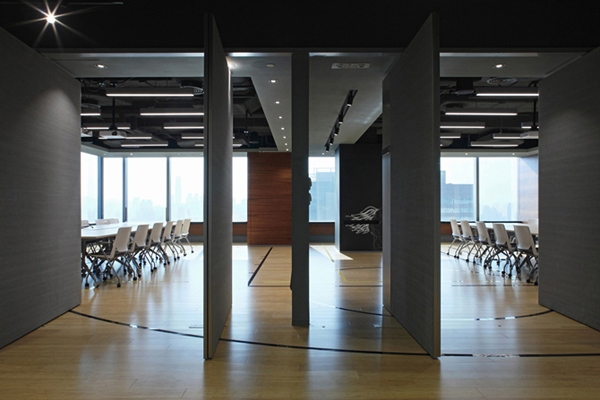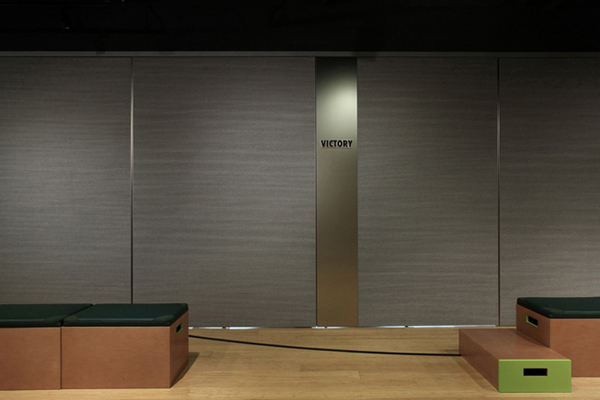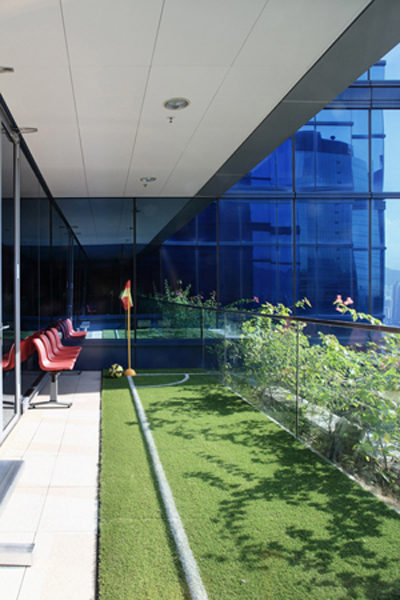 Year: 2014
Type: commercial office renovation
Client: Nike 360 BV Holding
Location: Hong Kong
Team: openUU + Nike 360 BV Holding
Status: completed
Nike: Conference is complete with movable partitions finished in unique Nike fabric and gym motifs. A corridor lounge area features custom furniture modeled after workout plyometric boxes, for easy re-arrangement, and a group workspace bracketed by a blackboard and Astroturf wall. A series of conference rooms are divided by movable partitions featuring white chain-link fence panels that adds unique texture, while providing apparel display structure. Movable partitions, along with sports markings on the wood floor makes it possible for a completely open, linked space.