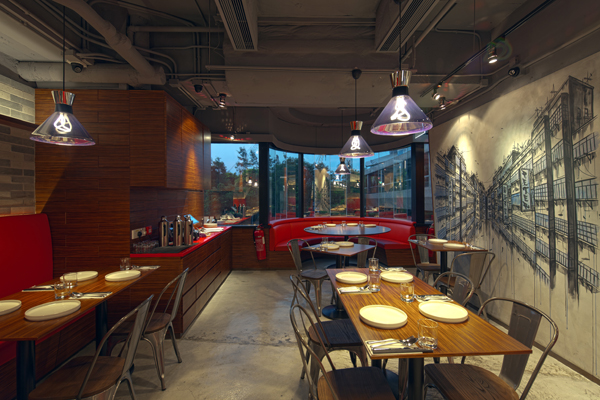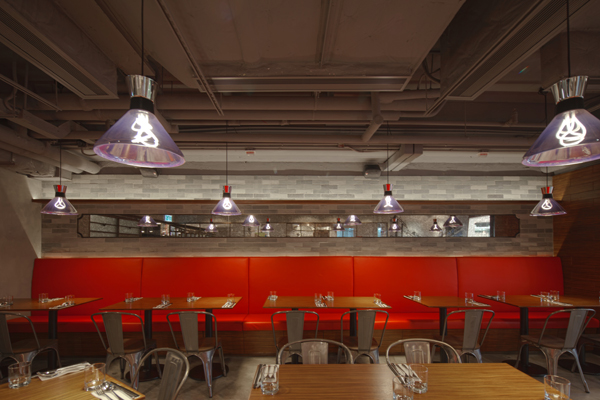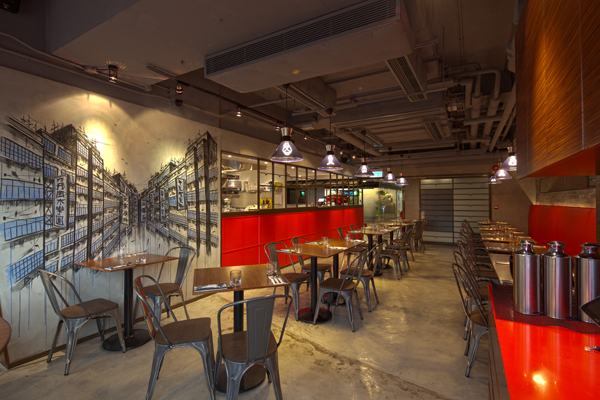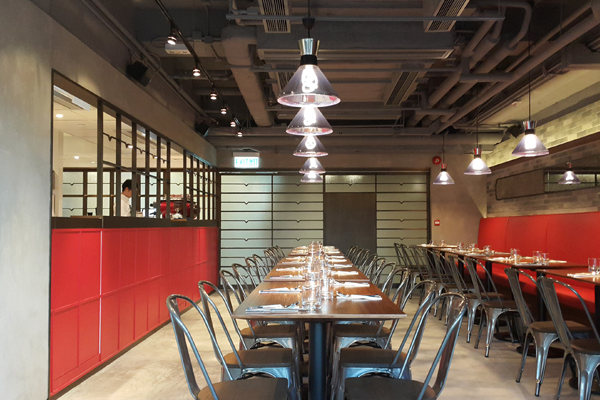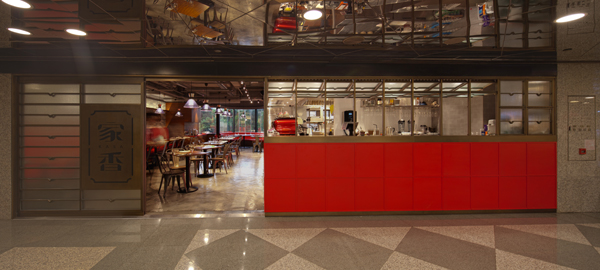 Year: 2015
Type: Restaurant Design + Menu Planning
Location: Wanchai, Hong Kong
Status: completed
Kasa is a new restaurant brand that specializes in Modern Cantonese cuisine. The design is as playful as the menu, borrowing many elements from the local Hong Kong culture infused with Western style. The entrance and kitchen is lined with a metal frame partition that mimics the window frames from old Hong Kong style apartments. Red metal panels are used as wall finishes, a homage to the many street stalls located in the lanes of Hong Kong. The furniture in the space has also been hand-picked to relate to the local atmosphere: the tables are reminiscence of folding tables used in smaller apartments, and the chairs are similar to clusters of chairs found throughout the city for informal gatherings on the streets.