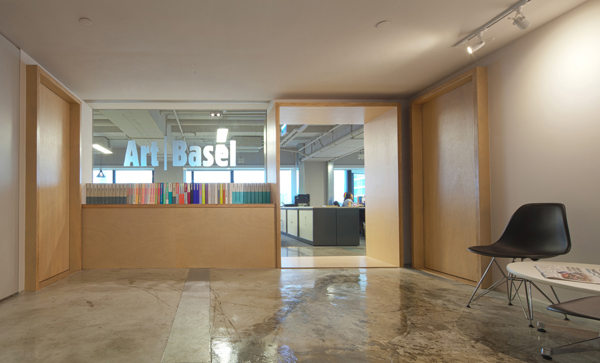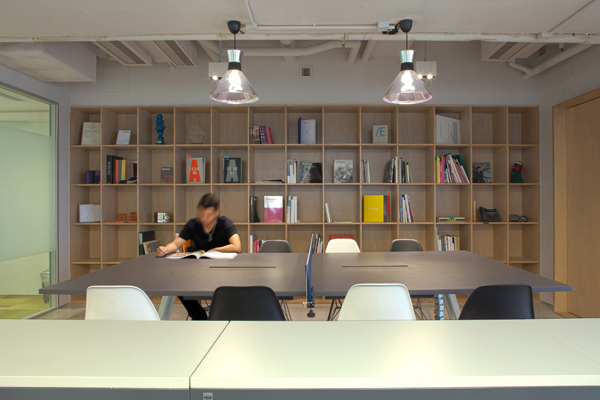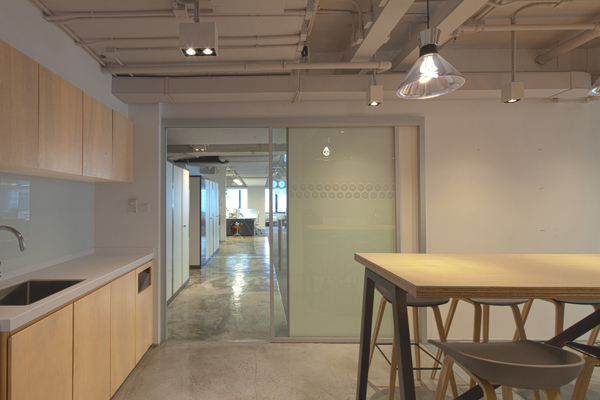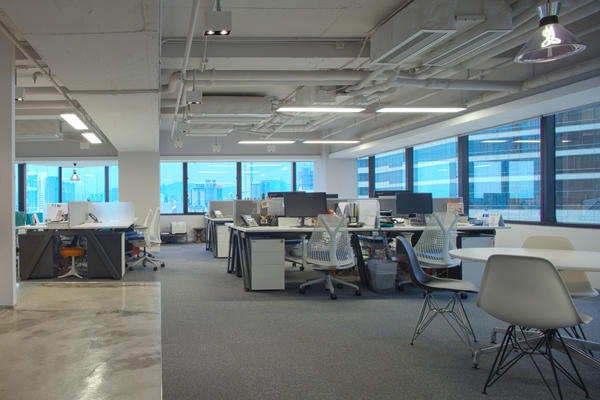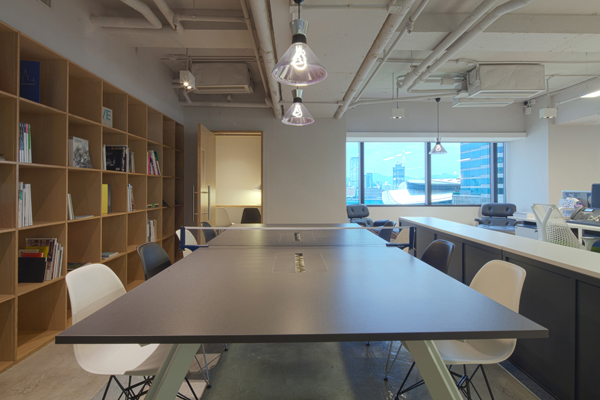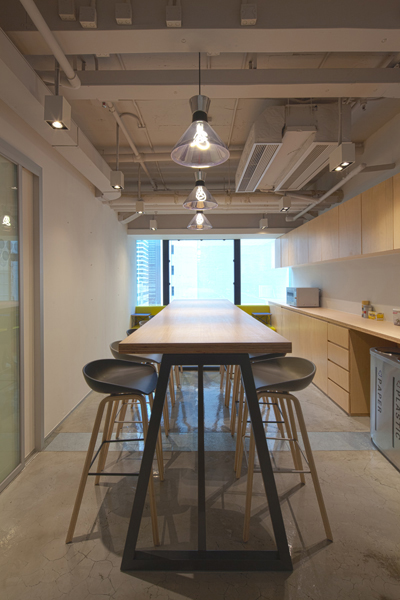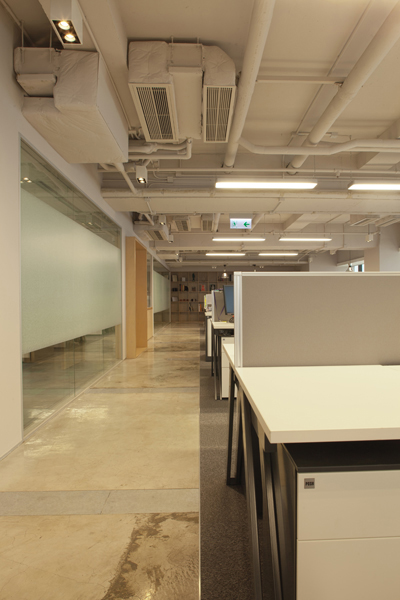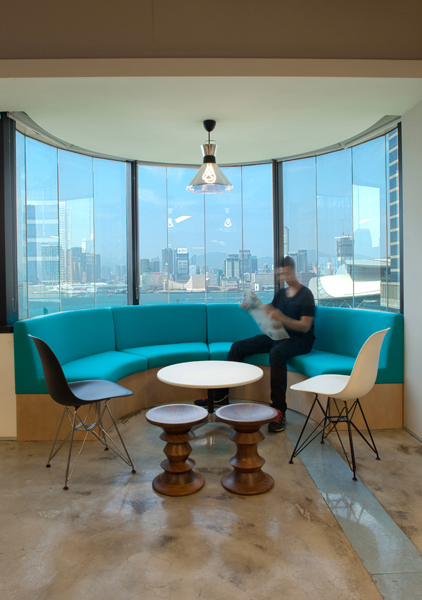 Year: 2015
Type: commercial office renovation
Location: Wanchai, Hong Kong
Status: completed
Art Basel Hong Kong's office is an open office designed in the industrial-chic style. The polished concrete floors with stainless steel plates provide a contrast to the carpets and plywood used throughout the office. The glass conference rooms and open office allow for the space to receive consistent lighting. The team can convert the pantry to a sound-proof meeting room, use the private room for important conversations, or use the temporary "hot desk" for busy times during the art fair.