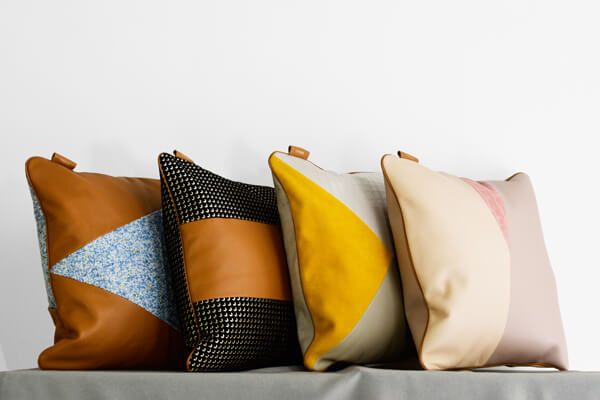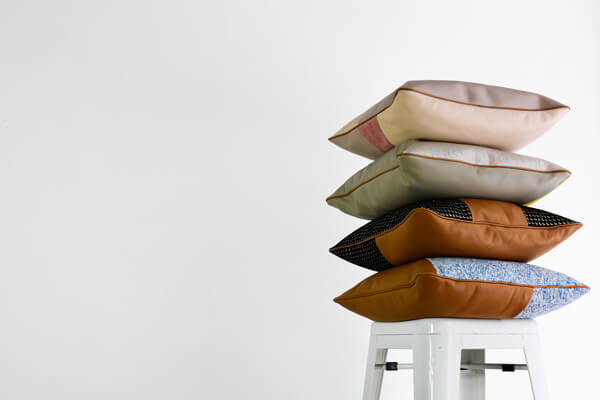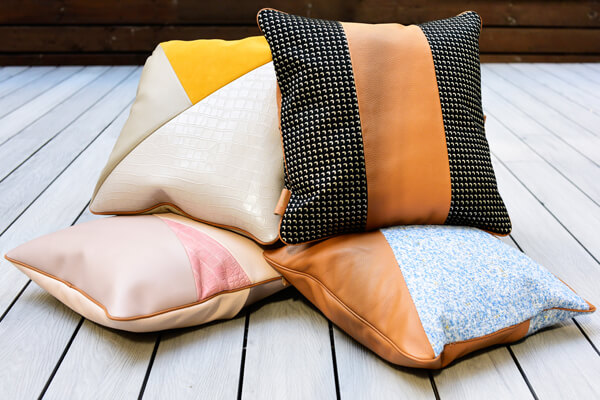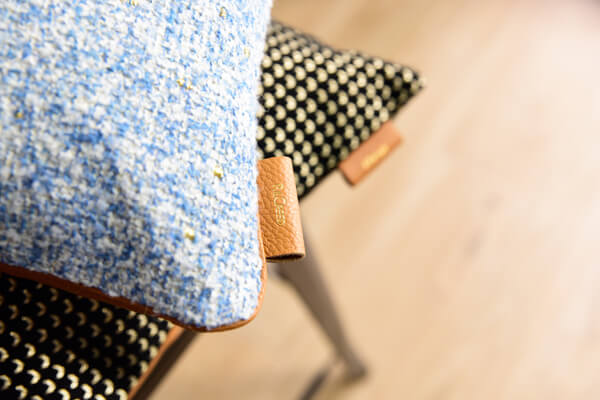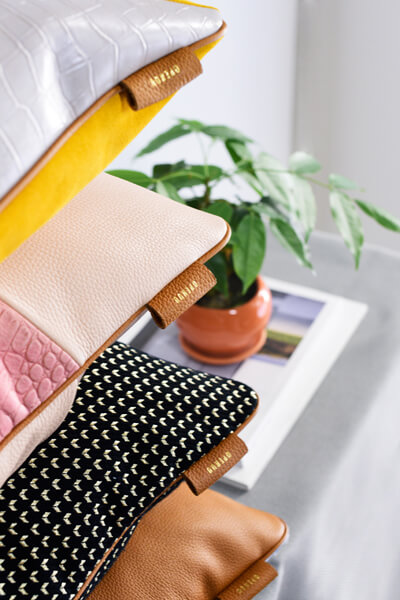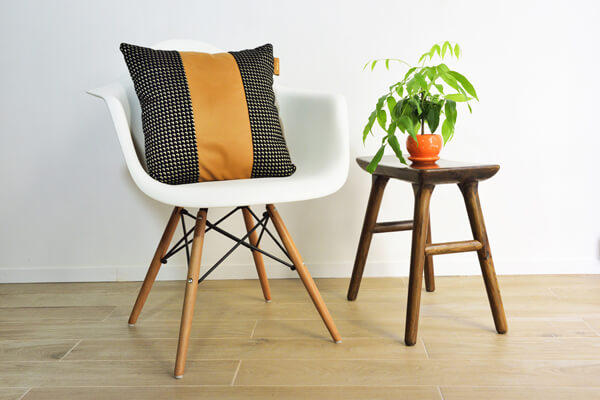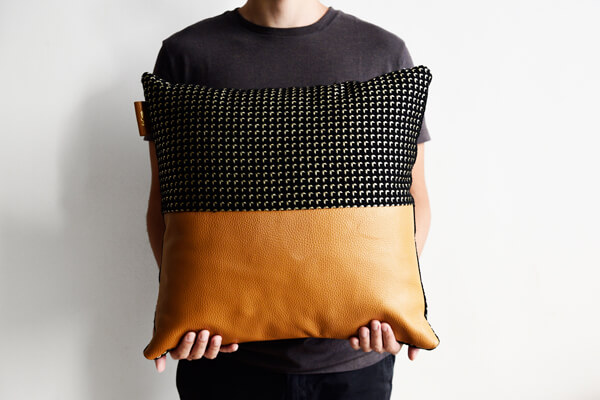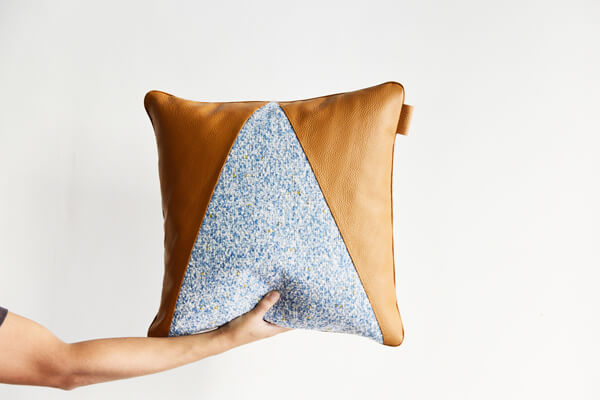 Year: 2019
Type: Product Design
Inspired by everyday surroundings, the decorative cushions are made with 100% upcycled Italian leather and exquisite fabrics. These are perfect for refreshing your space or giving it a tone of understated luxury!
Design Director Caroline Chou and the OPENUU team wanted to create a dynamic home goods collection that is homely and luxurious like a home should be. The two-sided cushion design is a play on colors, textures and patterns with Italian leather, contrasted with edge piping details, traditional leather stitching craftsmanship, and cleverly hidden zippers. The collaboration with RIL CREED uses their expertise in handbag making techniques to breathe new life in luxury home goods, making the products extra durable.
Chou questioned why so much wastage is produced in the industry, "By visiting the factory, it allows us to reevaluate the process of design and manufacturing, and our usage of raw materials and wastage. Instead of selecting new fabric and leather, we can repurpose the existing offcuts to create home goods and other products. We can all be more responsible and sustainable as designers and producers."
Our team approached the collaboration project with critical, responsibility, and possibilities to repurpose the existing offcuts. This allowed us to reevaluate the process of design vs manufacturing, raw material vs wastage, and consumption vs production. Up to 50% of natural leather hide is wasted and often destined for landfill, and up to 95% of the textiles that are land filled each year could be recycled.
By utilizing leather offcuts generated from the factory's production cycle, we created Amber Home by giving them a second life and a new personality. With top quality upcycled Italian leather, the leather offcuts are repurposed, redesigned and reused. 
Amber Cushion colors include Black, Blue, Rosé, Pink and Yellow.
Size: 45cm x 45cm
Amber Beanbag colors include Black, Blue, Silver and Gold.
Size: 50cm x 40cm x 40cm