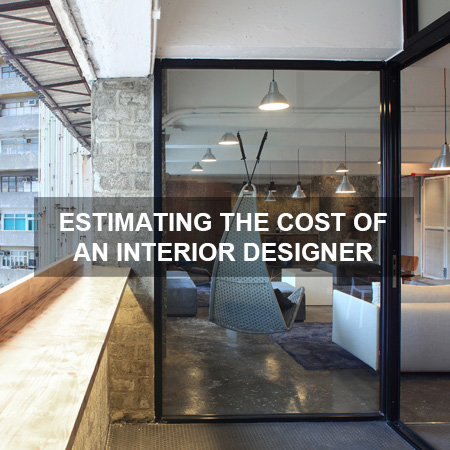 Last Updated: September 21, 2018
Making the investment in great interior design is a decision that will benefit your home or business for years to come. If you love the idea of working with an interior designer on your next project, you might be wondering what the cost of an interior designer will be. Here are a few practical steps that will help you build your budget.
Define the Scope of the Project
In order to establish a realistic budget, you'll first need to define the scope of your project. Interior design costs can vary greatly based on style, size, materials used and complexity of the project. By taking the time to develop a list of priorities, you'll increase the chances of hitting your budget objectives. The American Society of Interior Designers offers a sample scope of work that sheds light on the intricacy of this process.
When establishing your scope of work, consider your target time-frame, practical concerns and project needs. Working closely with your interior designer and clearly communicating your requests will minimize unwanted costs. It is important to understand that requesting last-minute changes to your project can increase your expenses. This may also cause delays, especially if construction has already commenced. Careful planning can save you headaches in the long run.
Working closely with your interior designer and clearly communicating your requests will minimize unwanted costs.
Understand the Billing Process of Your Chosen Designer
Not all interior designers bill in the same way and billing practices often vary from project to project. As you discuss the design plan, it's perfectly acceptable to ask about billing procedures. The Life of an Architect website offers some great resources that explain the difference between hourly, per square foot and combination fee structures.
Here is a basic breakdown:
Hourly– This fee structure is fairly easy to understand. You will be charged, using an hourly rate, based on the service provided. This rate will differ by the project being completed. Designer or Architects can range from USD$50 to USD$500 depending from the type of work and years or experience.
Percentage of Cost– This form of billing involves using a percentage, typically 10-20%, of the total renovation cost. This generally does not include the cost of coordination of services or specialty items (like upgraded furniture). For example, if the overall renovation cost is $2M, then 15% of the cost would be $300,000.
Cost per Square Foot– Just as with the percentage of cost method, this will not include specialty items and services. This is similar to the hourly structure, but is based rather on a flat fee per square foot. Again, this can range from USD$10 and up per square foot. So a 1,000 square feet project can cost USD$10,000 and up for the design fee.
Combination Structure– By far the most common, this billing structure combines costs, usually breaking them into a cost per hour, percentage of construction cost and fee for special service.
Additional charges may come into play if the scope of the project changes due to unforeseen circumstances or changes to your requests. Keep in mind that professional interior designers utilize their network of contacts to keep overall prices as low as possible. Having a clear understanding of your designer's billing practices will help you to build a design budget that is realistic.
Entrusting your project to a qualified interior designer is a great decision. Contact us to learn more about the interior design process and how we can assist you with achieving your goals.